Domestic cleaning has no barriers to entry and anyone can do it. It works brilliantly for cash strapped people that need influx of money. There is no regulation in the industry, so customers are warned that it is buyer beware who you let into your home.
The Domestic Cleaning Business Network are the trade association that checks its members. To join you must provide evidence of HMRC registration, insurance, and cleaning safety training. Helpful Home is a member of the DCBN and is proud to be supporting the professionalisation of the industry.
Despite massive leaps being taken within the industry, horror stories like the one below remain common.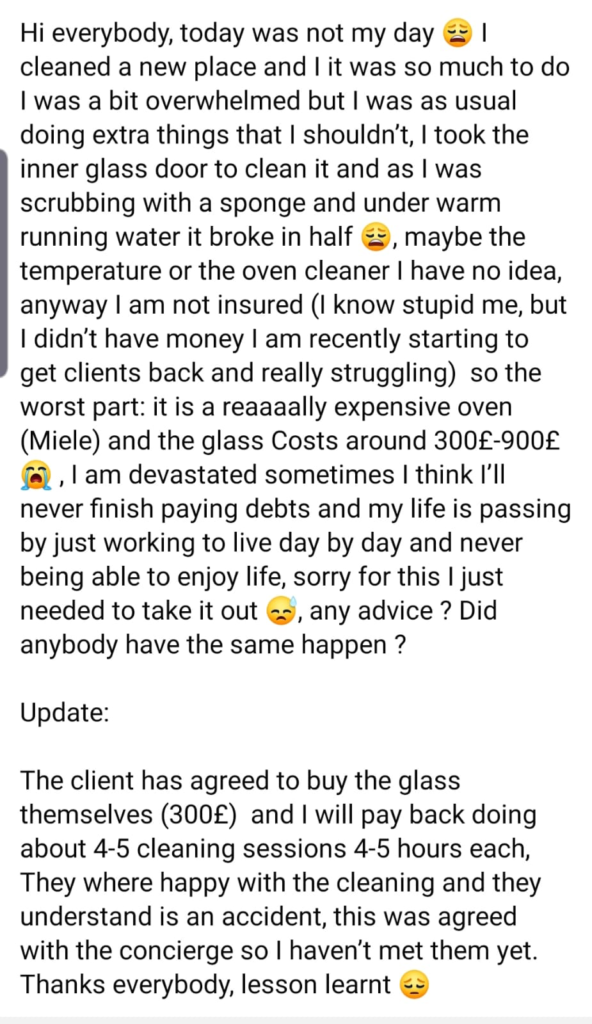 Having read this do you feel sorry for the cleaner? Would you employ them?