Domestic Cleaning services in and around the Sale, Altrincham and Urmston area since 2010.
Who is Helpful Home Cleaning service?
Helpful Home offer a professional cleaning service in Sale, Altrincham, Urmston and Chorlton.  We are a small friendly team based in Sale Moor that love cleaning and enjoy transforming and maintaining homes.  We can arrange weekly, fortnightly or one off cleans Learn more about our cleaning services.
Louise started cleaning homes around Sale and Altrincham in 2010 with a Henry hoover and a bottle of flash.  The company has evolved significantly since then and now has become the largest cleaning company in the area with multiple teams of local (mostly working mums) cleaning over 200 houses a week.
We have grown almost entirely from recommendations and still only work 9am-3pm to keep staff welfare and family values at our core.  We are also small enough to still provide the directors mobile numbers to contact us any time should there ever be an issue.  During the last eleven years we have come across nearly every cleaning situation imaginable and have completed extensive training, research and product testing to offer the best solutions and service.
Our quotes are entirely customised to your needs and we put together a plan that works for you and how you live in your home. If you have a busy family and know how bad it can get, then weekly may be best for you while couples that are often out of the house at work may only need a fortnightly clean. Some people never want to see any dust while others can ignore it for a couple of days if they know the cleaners are coming.
In 2019 Helpful Home was instrumental in launching the Domestic cleaning Trade organisation DCBN to produce training and improve business and cleaning standards across the industry.  As part of the DCBN, Helpful Home are working with the British Institute of Cleaning Science to produce the first Domestic cleaning accredited training program.
If you would like a customised quote, Louise is currently offering video quoting and give can several different options so that you can decide which will work best for you. Video quoting can be done using facetime, Whats App or teams and must be done from within your house to give a quick look around and provide the most accurate quote.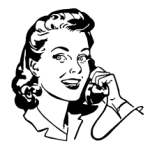 The no.1 reason for getting a new cleaner is that the last one became unreliable or just stopped turning up. We speak to so many potential customers that will sing the praises of their last cleaner but are coming to us because they have no idea when they are next going to be cleaned.
With Helpful Home you will have your regular clean arranged and confirmed by email then on the day of the clean a text will come through at 8am confirming the time. If you need to reschedule just phone the office and we will do what we can to adjust.
Like all employees, Helpful Home staff will take their holidays to enjoy being with their children and families.  We believe that happy staff create a happy environment so actively encourage family time.  We avoid this having an impact on cleans and customers by having all trainers, and managers scheduled in to clean during school holidays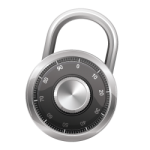 It doesn't matter how clean your house is if it gets broken into so we know the number one aspect that should be considered when choosing a cleaner is security. If you speak to the directors you will find them a little obsessed with this subject and we have covered every eventuality so you don't have to.
We have an extensive keyholder agreement that will always be supplied in the contract. Your keys are given to your cleaners during the 9am morning meeting at our office in a zipped-up wallet and returned by 3pm the same afternoon. They are kept locked in a secure location with only the directors and office manager having access.
We strongly recommend giving the cleaners their own alarm code so that you know that it was us that entered and once again this is kept separately to your keys on an encrypted file.
We extensively check our cleaners and put systems in place to eradicate any risk but most importantly should anything go wrong it is Helpful Home that is responsible. At quote stage, we will once again bring the question to your attention that if anything is completely irreplaceable we suggest putting it away while cleaners are just in case of damage.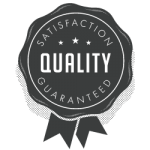 Helpful Home operate a cleaning quality control programme to identify areas of improvement that only are found with detailed data analysis. With this in mind we also actively encourage feedback from our customers however small in order to continuously improve.
Any member of staff will verify that we expect them become an expert in their field and their first month with us is tough. They are expected to pass practical tests on all aspects of cleaning and customer service. They also have to complete a 40 question theory test to ensure they understand every aspect of their job from cross contamination to basic first aid and fire safety.
The benefit of us investing in our staff is they receive the training required for excellent quality cleaning but also a happy motivated workforce that genuinely want to do their best in your home.
Some Frequently Asked Questions
Can I trust the cleaners in my house?
This is critical. We fully vet and supervise our cleaners but for your peace of mind it is the company that would take responsibility should anything ever occur.
How do I pay for my cleaner?
You have the option of cash, or bank transfer (most customers set up a standing order or do online transfers). All payments are due on the day of your clean, we will send an invoice out once a week. Unfortunately we cannot accept cheques.
Am I signed into a contract?
We always work within a contract so both parties are protected but we are so confident that you will love our services that we make it a one week rolling contract that you can cancel at any point.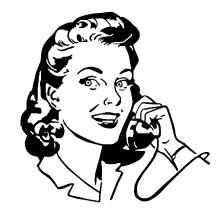 Go on, Give Louise a call…
Because we are not all 1950s Housewives!