Helpful Home's Local Cleaners win Property Team Of The Year Award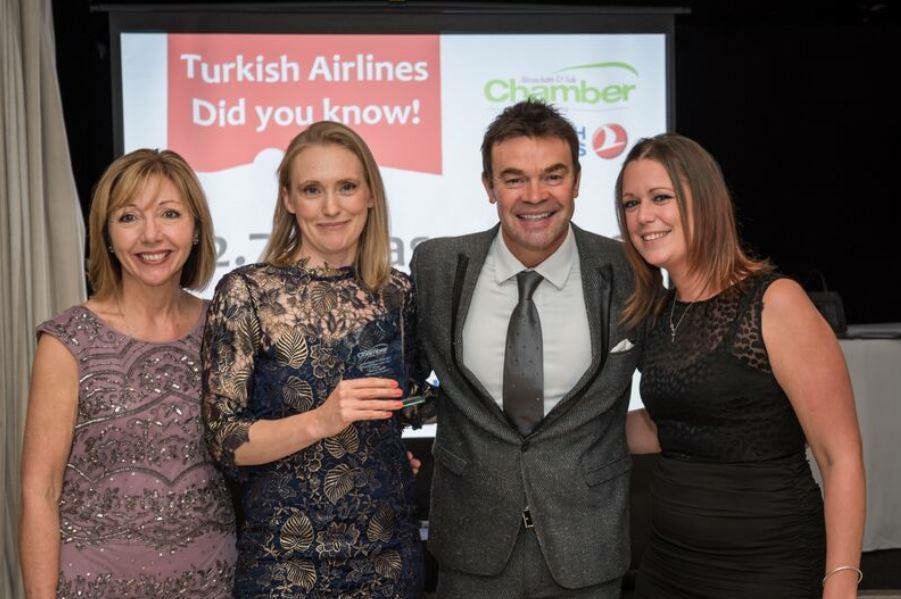 We are absolutely thrilled for our fabulous local cleaners to win Property team of the year at Sale and Altrincham Chamber of Commerce awards.  It was a fantastic night and we would like to thank all of our brilliant professional cleaners (mostly local mums) for their dedicated hard work over the last year.
As a professional cleaning service we work hard to provide cleaning services to residential properties around Sale, Altrincham, Urmston, Hale and Chorlton.  This award recognises the work we have been doing with landlords and tenants in maintaining the property and the relationship.  We have the ability to manage the tenant relationship with the landlord by providing services without taking the usual management service fee.  If a tenant has an issue like a leak they can contact us to fix it within a very short time period and we invoice the landlord.  This keeps costs down for the landlord and gives a far more personal relationship for the tenant.  We are only able to offer this because we are a local company covering a very small area with local cleaners.
Local cleaners
Our team are nearly all local working mums that enjoy the flexibility that working as a professional cleaner gives them.  The working hours at Helpful Home are all within school hours so family can be the number one priority for every member of staff.  We are proud to offer the opportunity to our staff to see every school play or attend every sports day along with every school pick up and drop off.  This fantastic work life balance attracts staff that are qualified in other fields but these can not offer the work life balance.  Our local cleaners find themselves happier cleaning in the beautiful stress free environments that customers homes offer and able to enjoy time away from work with their hectic families.
Click on the services tab If you would like to know more about the range of services that we offer to see which would work for you.