Cleaning – The application of chemistry to the home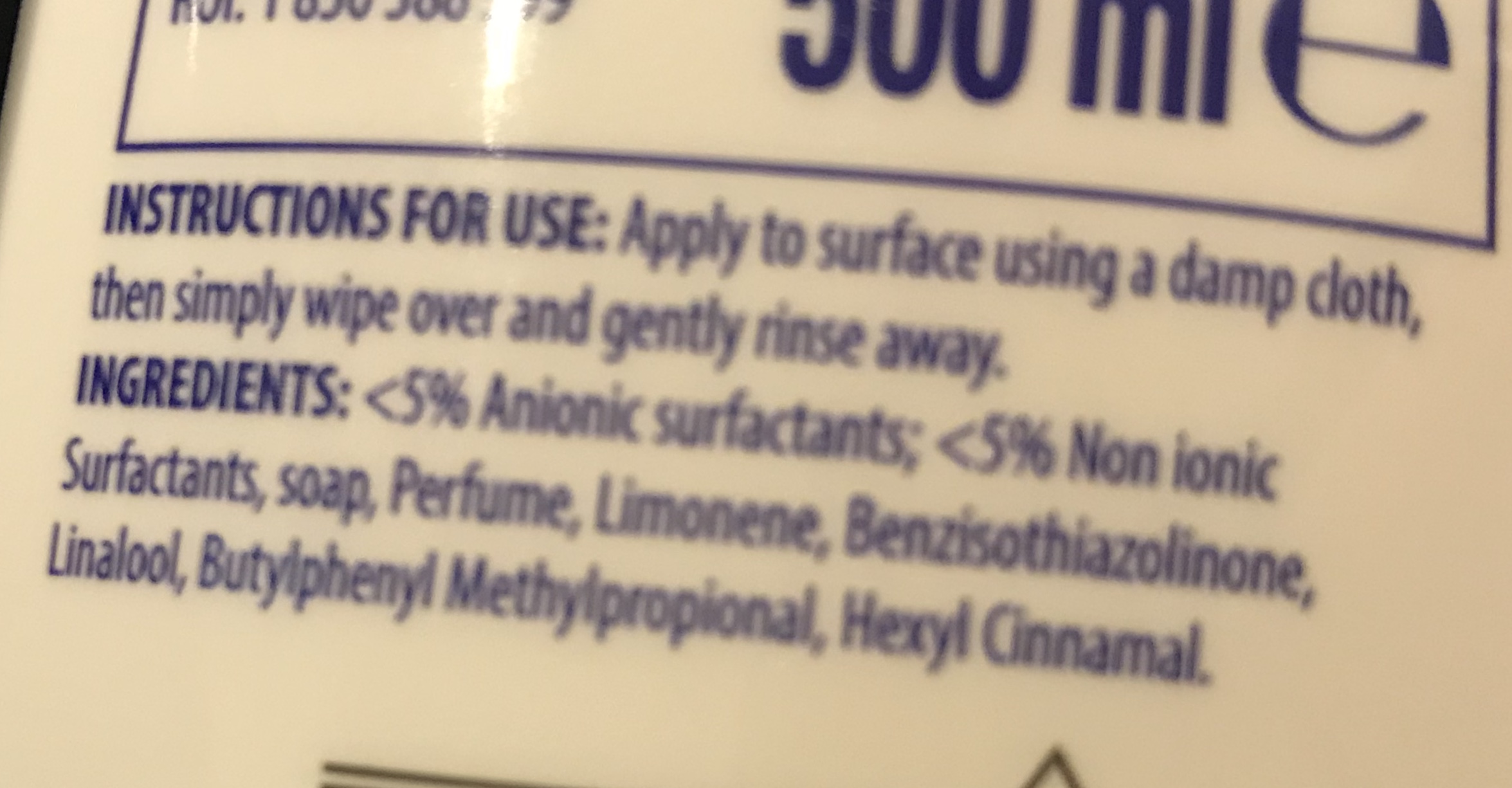 How much training does it really take to be a cleaner?  Well a degree in chemistry would help.  Domestic cleaning is the application of chemicals around the house.
Have you ever looked what is in that bottle of supermarket cleaner or questioned what it's PH is?
Without knowing and understanding the chemicals it is very difficult to use the right product or get the best results.  Worse than that, many people learn how to clean from their parents and have adapted and evolved this as products change with no understanding or study into what they are doing.  How many people see an advert on TV for a product and assume what they see is how to use it? They don't consider the surface they are applying it to.
One of my favourite adverts is the spraying of an eco-friendly, totally skin safe spray onto a burnt-on grill pan – the carbon deposits rinse off to leave a sparkling shiny surface.  The reality is nothing like this, the spray does next to nothing and to achieve those results you are looking at highly toxic chemicals or a lot of good hard scrubbing/scraping.
There is an advert for a carpet/upholstery spray that gets rid of all stains and is amazing.  If your carpet is polypropylene you can virtually bleach the thing and it will be fine so the advert will work with anything.  If you carpet is wool or more delicate it is a different story and you are risking setting the stain in rather than removing it.  So many people see the advert and wonder why it not only didn't work but made it worse.
What impact does the PH of a chemical have?
What do I need to remove the brown residue build up in my toilet?  It is limescale and you need an acid so PH lower than 7 which can be toilet cleaner containing hydrochloric acid or it can be vinegar otherwise known as acetic/ethanoic acid.  Bleach is an alkaline PH 12 so while it may discolour it will NOT remove it.
What do I need on wooden floors?  A PH neutral cleaner is best. A risk even from PH neutral liquid is too much moisture getting into the wood.
Tile floors need PH neutral too.  Using acid (vinegar) or alkaline (bleach) will gradually erode and loosen the grout between tiles.  The safest way to clean grout is with a ph. neutral cleaner or steam cleaner to get right it.
When you are looking at products and what they claim to do also look at the contents and what the PH of those chemicals are.
Just as a final handy hint one of the safest PH neutral cleaning products is washing up liquid and a few drops in a bucket will clean your floor as well as most specialist cleaners.  It is also safe on granite and wood and to get the lovely shine drying and buffing will give a better shine than any chemical.